2018 NEW YEAR PARTY in HIMALAYAS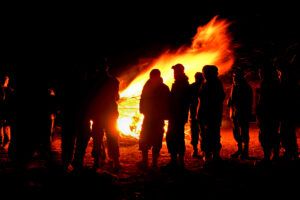 2018 NEW YEAR PARTY 
Come celebrate the new year in the Lap of Himalayas.
FUN. MUSIC. DANCE. DRINKS.
Enjoy the ambience of the Jungle Resort. Go for a short trek in the mountains.
Come celebrate and welcome the new year in the lap of the himalayas under the clear skies. Enjoy the bonfire with your partner with the comfort of traditional homemade food.
Limited Entry : 20 Couples only 
Package :
Boarding & Lodging – Hygienic and spacious rooms
Complete food package – Homemade healthy and tasty food
Open sky Campfire – Enjoy the warmth of the campfire in the cold night under open sky
Pricing : 
Couple : Rs. 5,000 (all Inclusive)
Singles : Rs. 3,000 (all Inclusive)
Camping : You are also welcome to get your camping gear and camp on our premises. You will be charged for usage and food charges only. Write to us to get the details.