Hello and a warm welcome to all runners!
To our community of athletes and runners engaged in running on the flats of cities, and flat terrain marathons, running in the mountains provides multiple benefits. For new runners, after a few hours/days of acclimatization to the new terrain, it becomes akin to putting their best foot forward. The following link highlights only some of the advantages of mountain running…. https://finishermag.com/running/mountain-running-5-key-benefits/
The best example one can see is all the elite runners (winners) in marathons are those who train in the mountainous regions of the world, e.g. the rift valley regions of Kenya, Tanzania, Ethiopia, and Uganda. We have always believed in getting the best for the citizens of our country.
We at Ultimate Survival Campsite have had the vision to introduce Indian city runners to this magnificence for over a decade now. Therefore after starting the campsite, we introduced cross country running 5 years ago. We conduct this across two events each year namely, the Kangra X-Country run in spring and the Shivalik Ultra run in late autumn. Both provide challenges across walking, running, and ultra-biking in our varied landscaped surroundings of dirt trails, field passes, riverbeds, and hill tracks. The consistent feedback we have received from participants across all age groups is that the terrain inspires the runners and keeps them coming back for more each year. Our participant's zest only motivates us further to add more activities each year and we are now happy to say that we provide survival training, obstacles training, and white water rafting on the Beas River to name a few. Our ability to provide activities is only limited by the enthusiasm of our participants. We accept your challenge to do more for you as our core team members are experienced with the best adventure activities in India and abroad. We wish for all citizens to come and participate and build a love for the great outdoors and the activities that it offers.
With the availability of room and board as homestay and camping facilities across our 40-acre campus, with the onset of Covid, the campsite is now a haven for friends, family, and large group outings catering to above 100 people to safely enjoy, relax or sightsee in the neighborhood areas while undertaking adventures of their choice. You can find glimpses of all these on our website, Facebook page, and youtube.
Please reach out and request whatever you wish to undertake.
Team USC
Located in Himachal Pradesh, A mountain state. It is one of the loveliest states in India with charming lakes, pretty flowers, ancient shrines, and beautiful people. Located in the transition zone from the Plains to the high himalayas, the Kangra Valley rivels all the natural beauty the vale of Kashmir can offer. Valleys and streams, snow clad mountains and temperate forests offer the adventure. Dhualadhar Peaks in the Himalayas are the most enchanting.
45 kilometers from Dharamshala
Time 1.5 hours from Dharamshala
270 kilometers from Chandigarh
2.5 hours from Chandigarh
473 kilometers from Delhi
7 hours from Delhi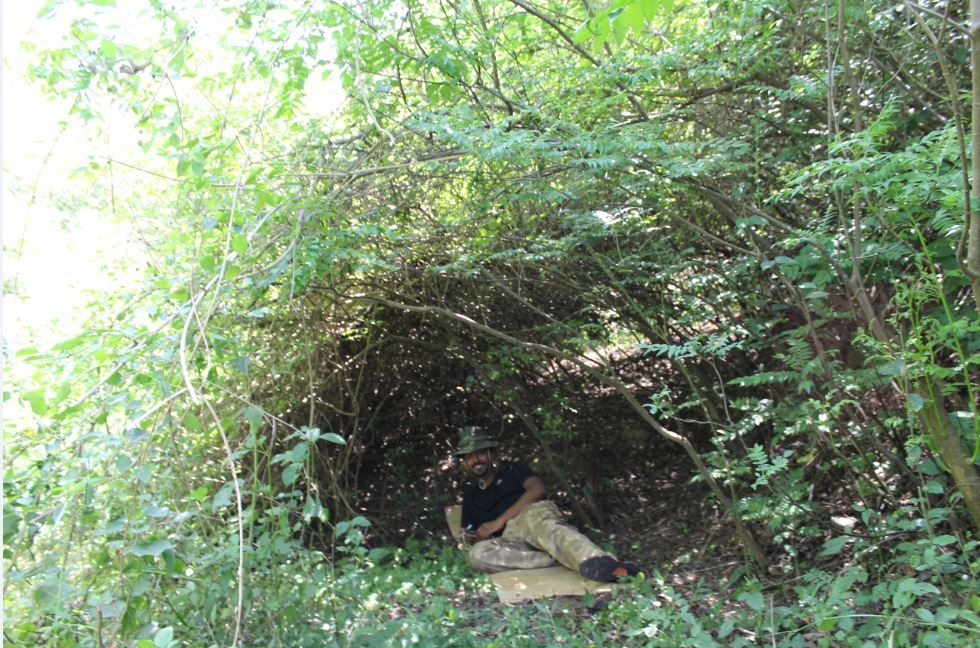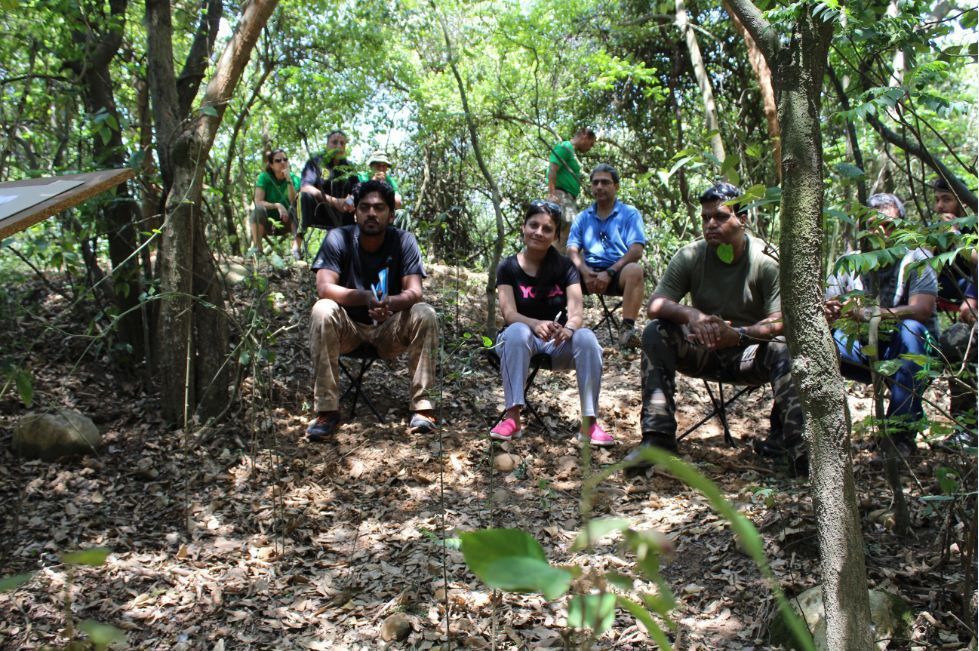 Area – 55673 SQ Km
Population – 6,077,248
Capital – Shimla
Languages – Pahadi, Hindi
Literacy – 85%
Roads – Surfaced – 14,500Kms
Railway (Broad Gauge) – New Delhi -Pathankot
Railway (Narrow Gauge) – Pathankhot – JwalaMukhi Road
Airport – Kangra Airport
Winter – December to February
Climate (Summer) – 33 Degree Celsius to 14 Degree Celsius
Climate (Winter ) -15 Degree Celsius to 0 Degree Celsius
Monsoon – July to September
The survival techniques described in this website are for use in dire circumstances where the safety of the individuals is at risk. Accordingly the website cannot accept any responsibility for any prosecutions or proceedings brought or instituted against any person or body as a result of the use or misuse of any techniques.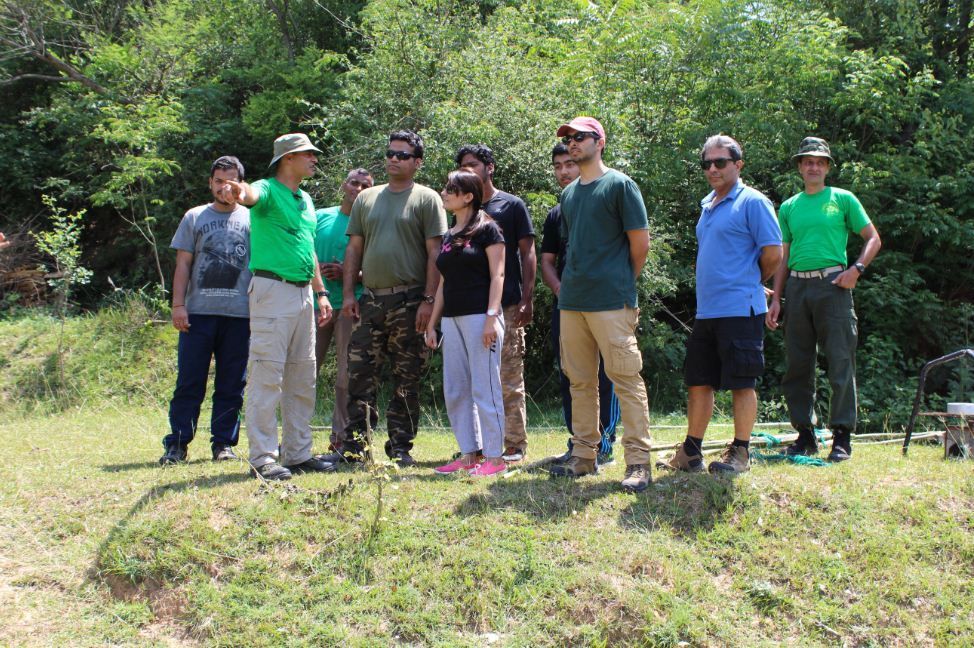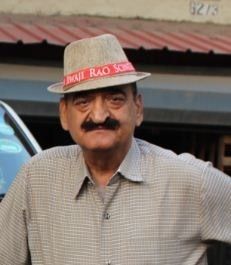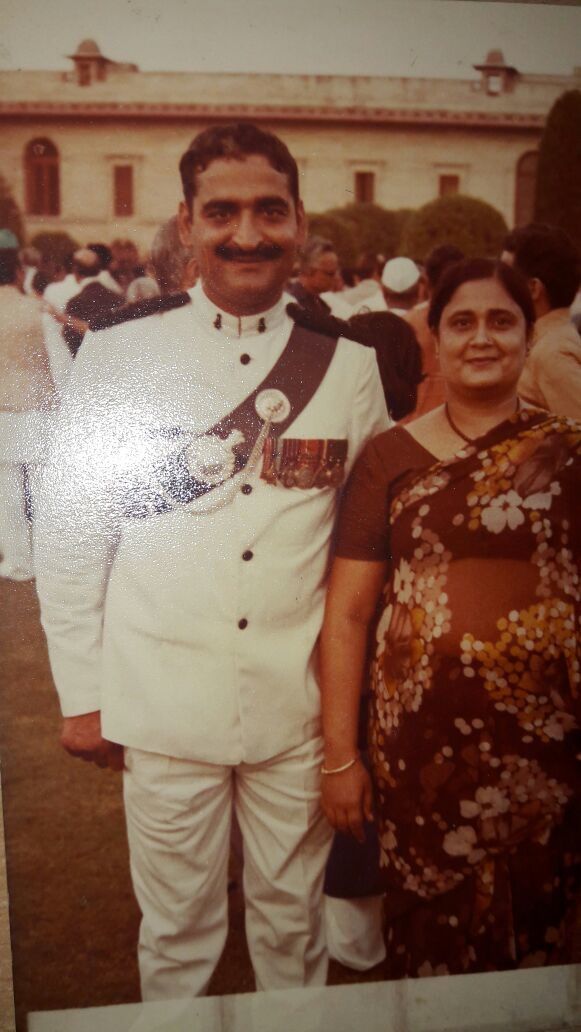 MAJOR RC SHARMA
Director & Chief Coordinator
A Second generation Indian Army Officer with over 30 years of experience in vast terrains, studied from the King George's Belgaum (Military School). Then joined the prestigious National Defence Academy, Khadakvasla(Pune) and thereafter passed out from Indian Military Academy (Dehradun). Trained as a commando, the officer has fought 1971 war, Served in the Rashtrapati Bhavan and Red fort New Delhi where he was responsible for the security and guard of honour of foreign dignitaries and diplomats. Having been awarded for bravery while leading an extremely difficult Patrol in the Chumbi Valley in China and Operation Blue Star, the officer was awarded with a Bravery Medal.
Joined the 2/3 Gorkha Rifles(Infantry) and fought along the brave Gorkha Boys who are the most fearless soldiers in the world. Always leading from the front. Remembering the motto
"Kafar Hunu Bhanda Marnu Ramro"
"Better to Die than to be a coward"
Always loved by his troops as they recall Major Sharma with a clean heart and pure living, as "An ideal infantry man, he is brave, with nerves of steel and guts of iron, tough, patient, adaptable, skilled in fieldcraft, intensly proud of his military ethics and unswerving loyalty."