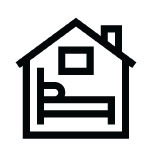 There will be separate tents for boys and girls. Each tent will be shared by four youngsters and will have a mattress and an attached washroom. Our accommodation will let the participants feel the serenity of the natural surroundings. Also, being shared by four persons will boost the cooperativeness among them.

A vegetarian meal made in the Indian Pahadi style (local cuisine) by a skilled local team will be served to the participants. Throughout the day, breakfast, lunch, and supper will be offered, alongwith additional snacks and refreshments.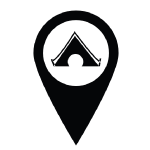 The Kangra Valley in Himachal Pradesh, located in the transition zone between the plains and the high Himalayas, rivals all of the natural beauty that Kashmir has to offer. The experience is provided by valleys and streams, snow-capped mountains, and temperate woods. The Himalayan Dhauladhar Peaks are the most beautiful.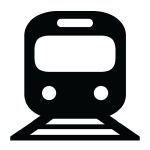 From Delhi: 5th June, 2022
Departure: 10:50 pm (report by 9:30 pm) Old Delhi Railway Station
Travel in 2AC-3AC coaches along with the organizing team. Arrival at campus by breakfast.
Return to Delhi: 11th June, 2022 Arrival: 5:30 am at Old Delhi railway station
 
Ultimate Survival Campsite is known for providing adventure-based activities for people of all ages. All actions are overseen by our highly experienced professionals. A 24*7 medical assistance is also available at our campsite.

The camp is set up to test you both physically and psychologically. As a result, we urge that you begin exercising every day so that your body can readily adjust to the rigours at camp.
Participant coming from outside Delhi and Participants taking a flight to attend the camp can avail our pick up facility at an additional cost of Rs 1000/-
( This does not include any overnight stay or boarding.)