Aqua Adventure Camp 2020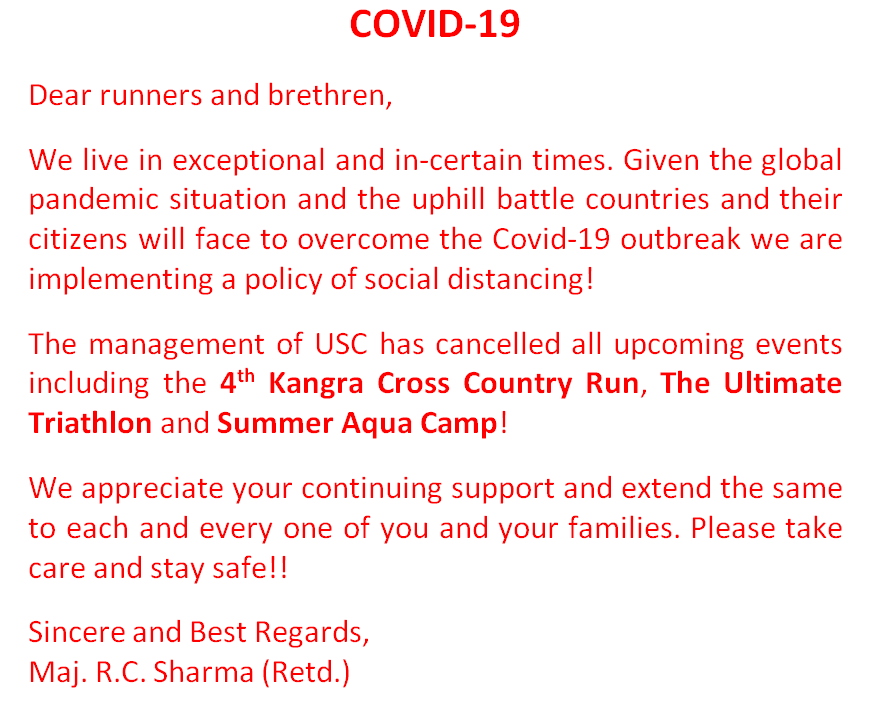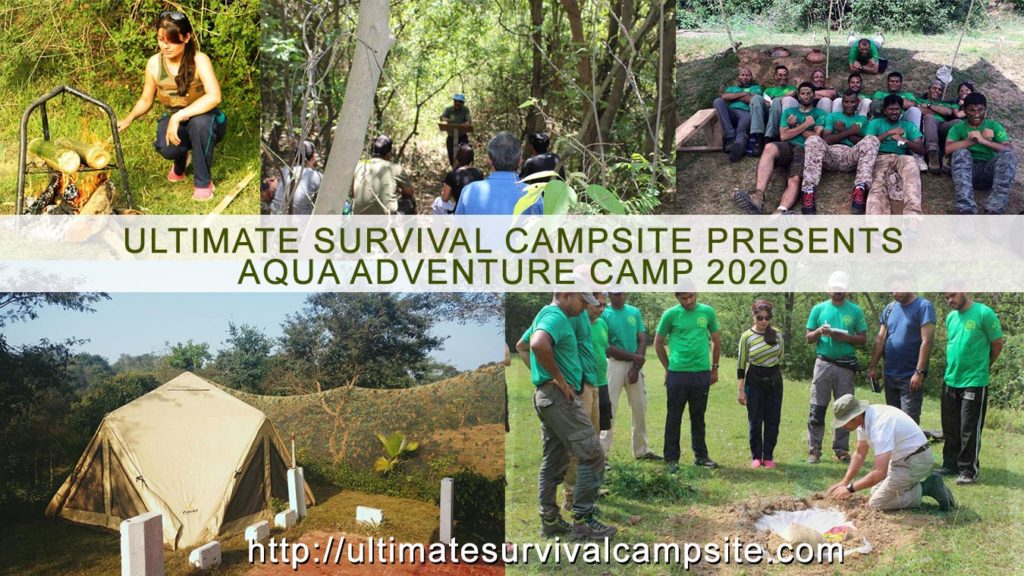 Aqua Adventure Camp 2020
Ultimate Survival Campsite Presents Aqua Adventure Camp 2020
Date of Event: 27 to 30 April 2020 (3 Nights & 4 Days)
Contact: Maj RC Sharma (Retd) +91 9871824593
Page 1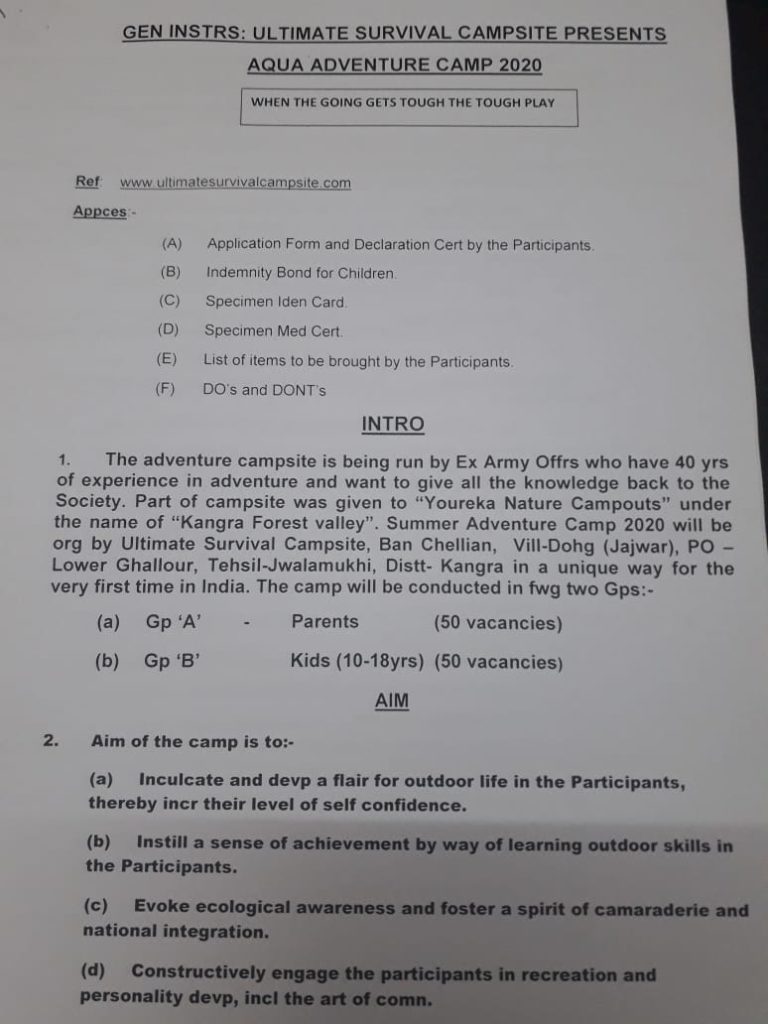 Page 2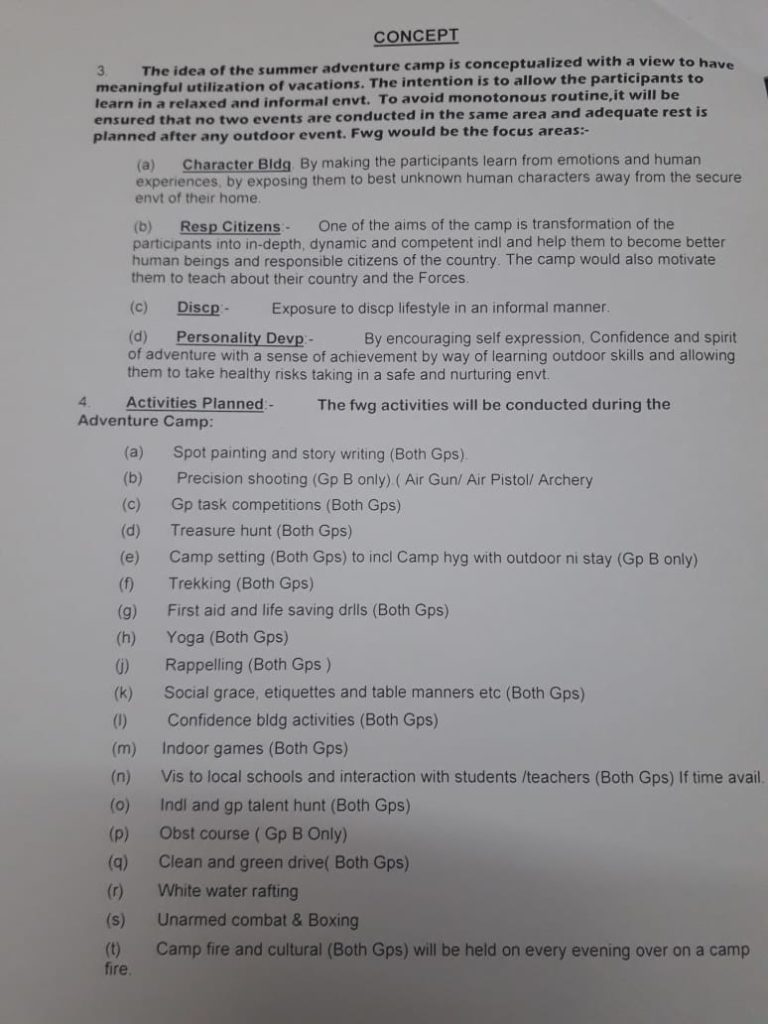 Page 3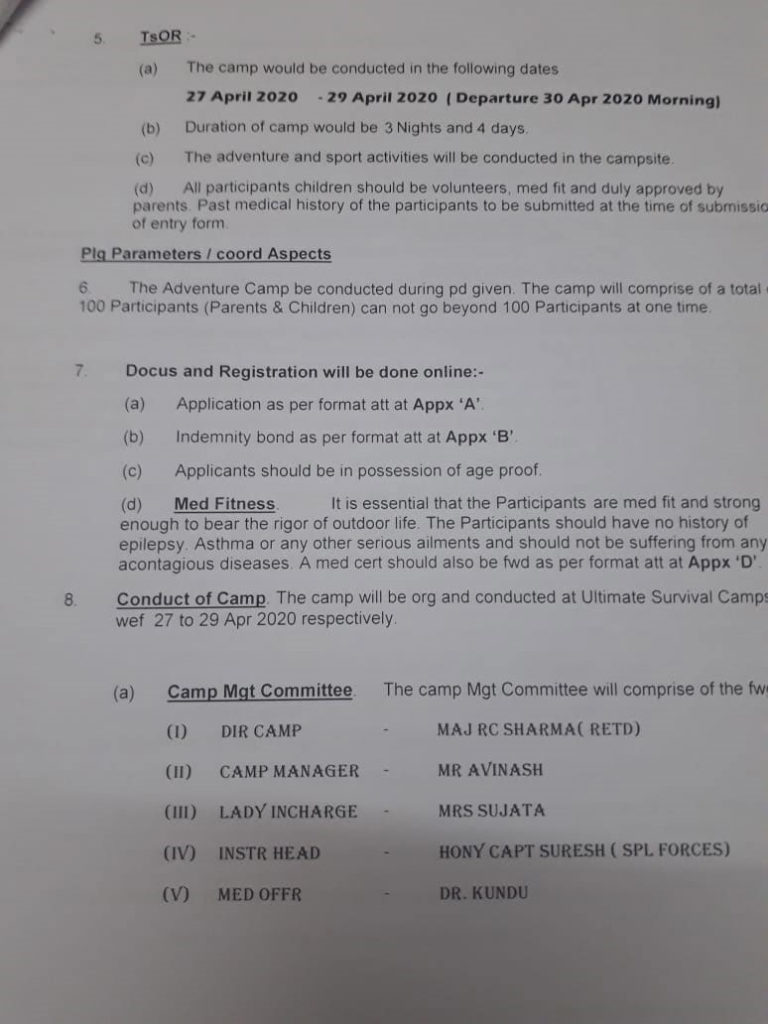 Page 4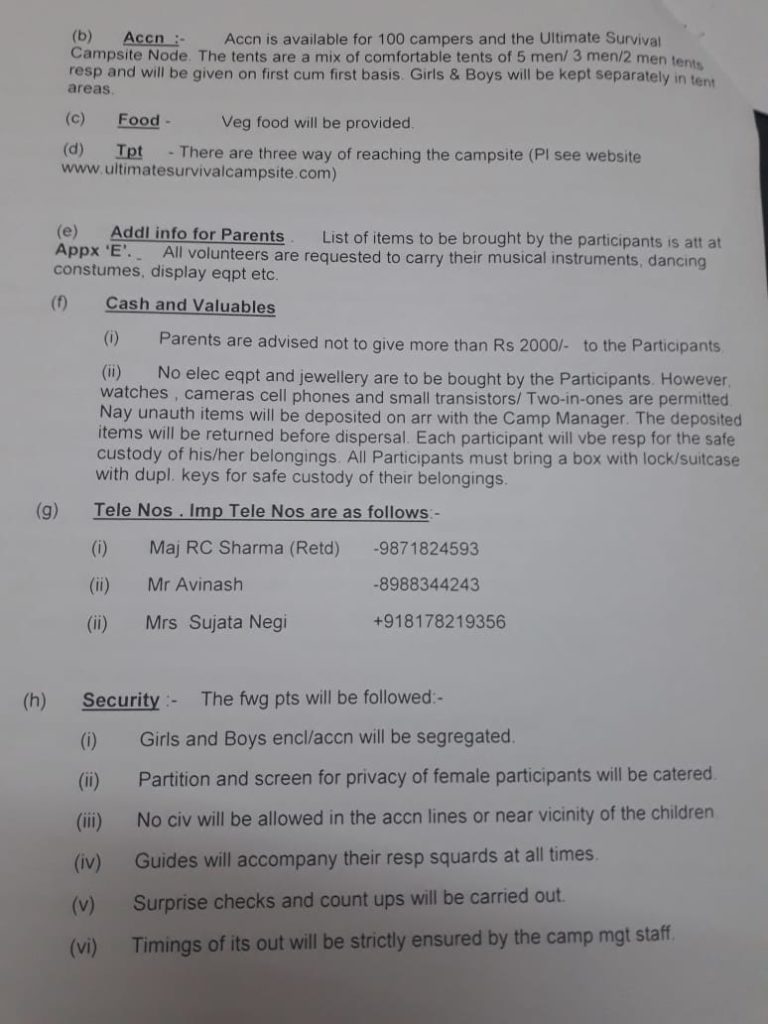 Page 5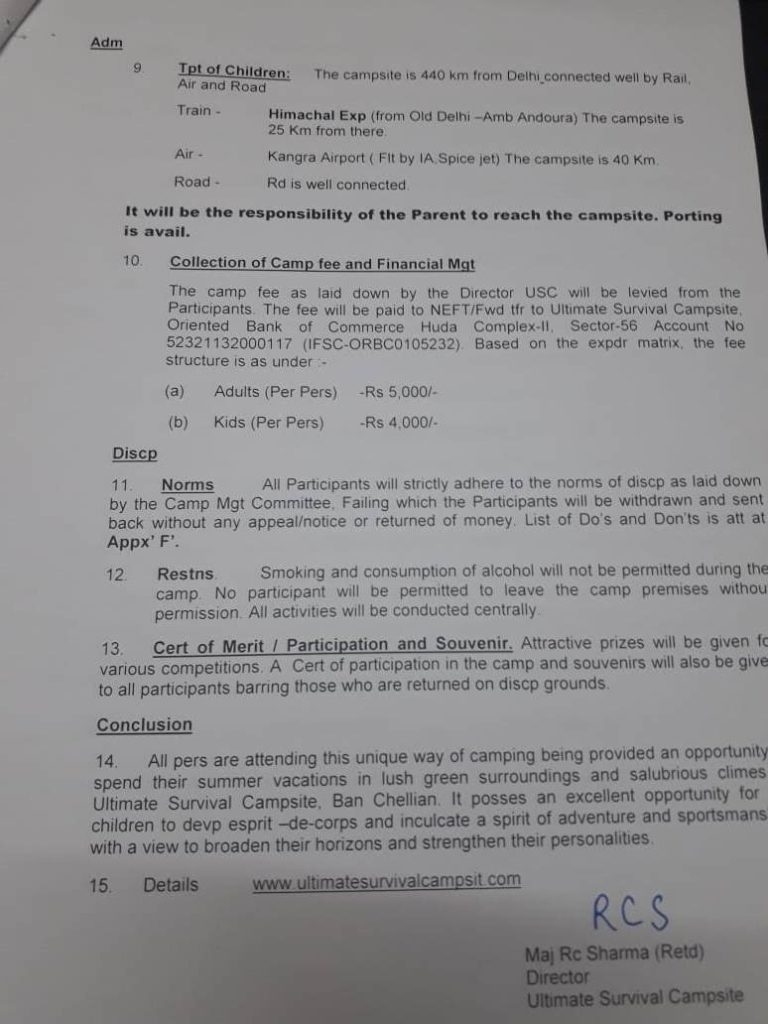 Application Form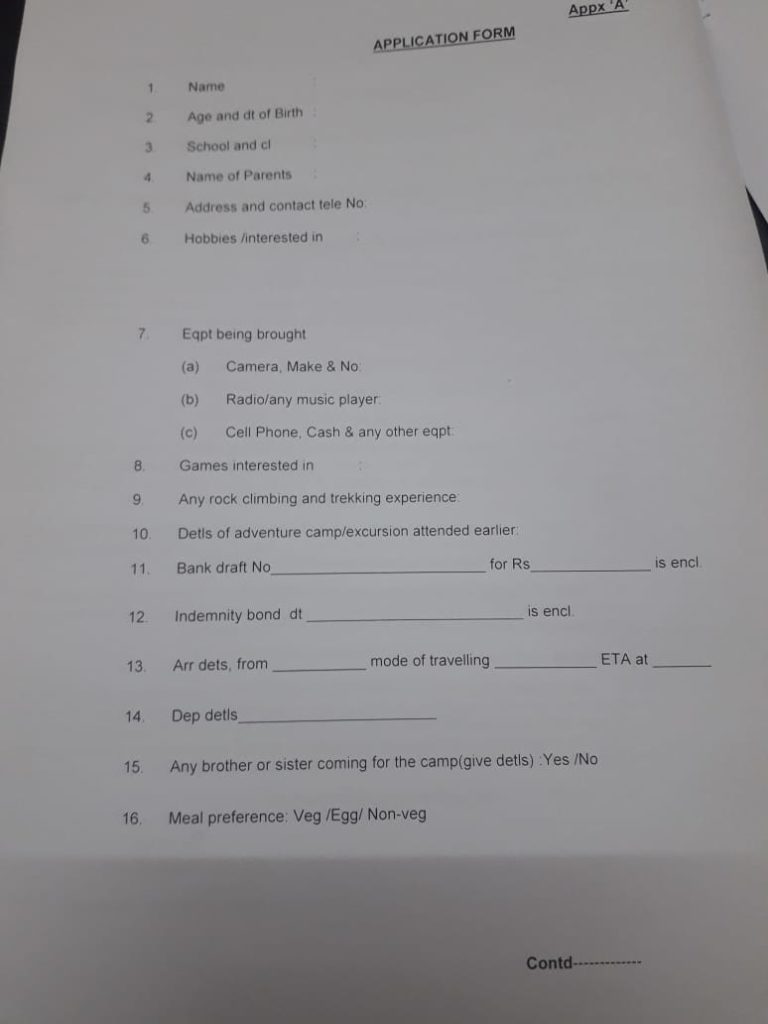 Declaration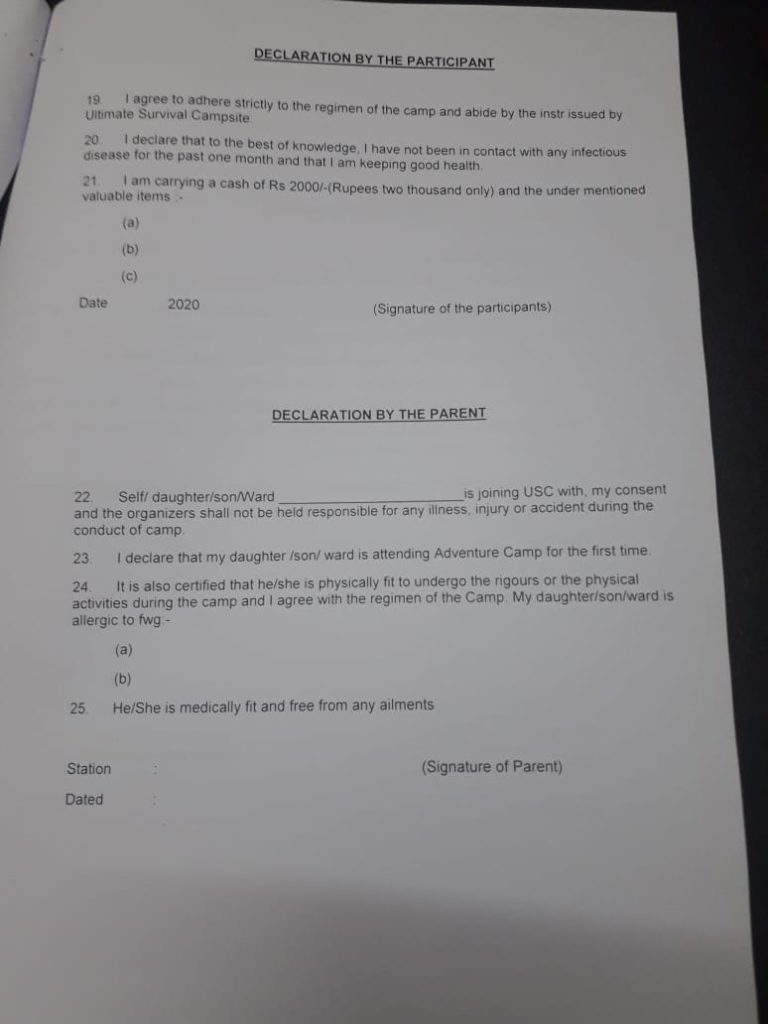 Appx. (B, C, D):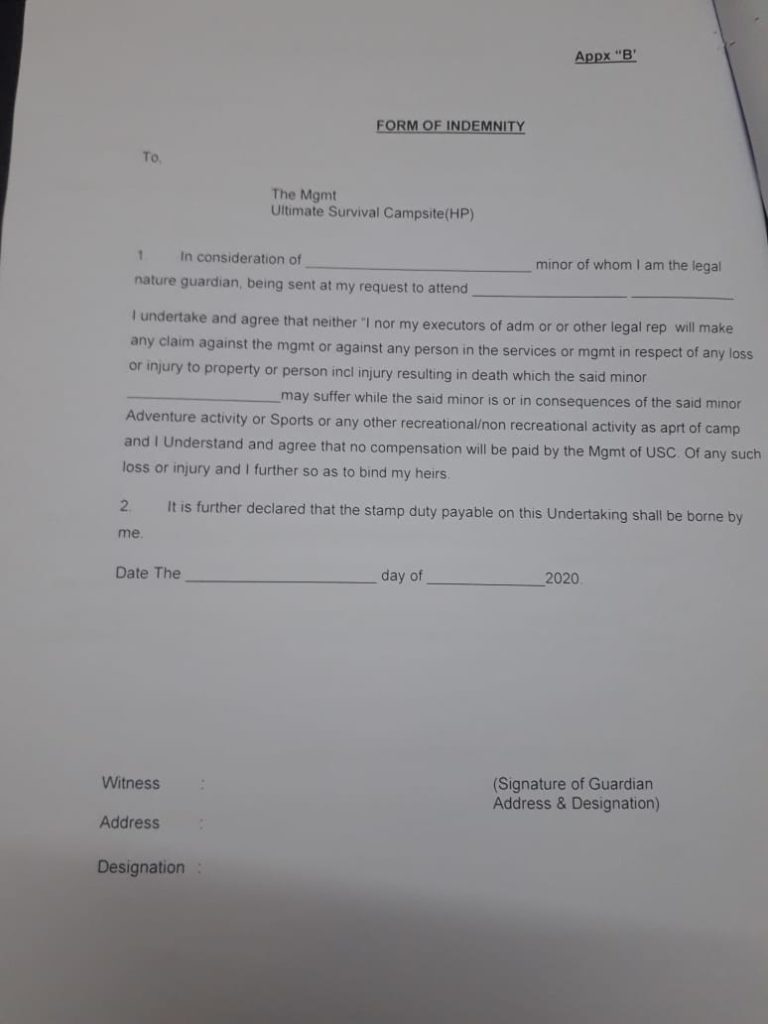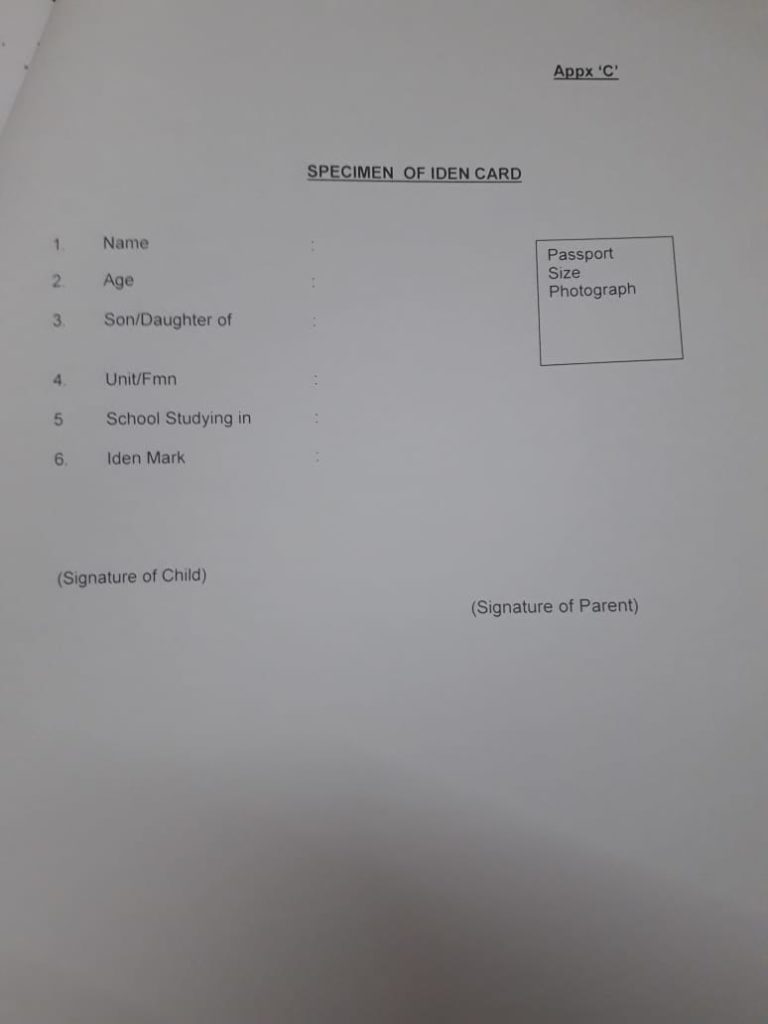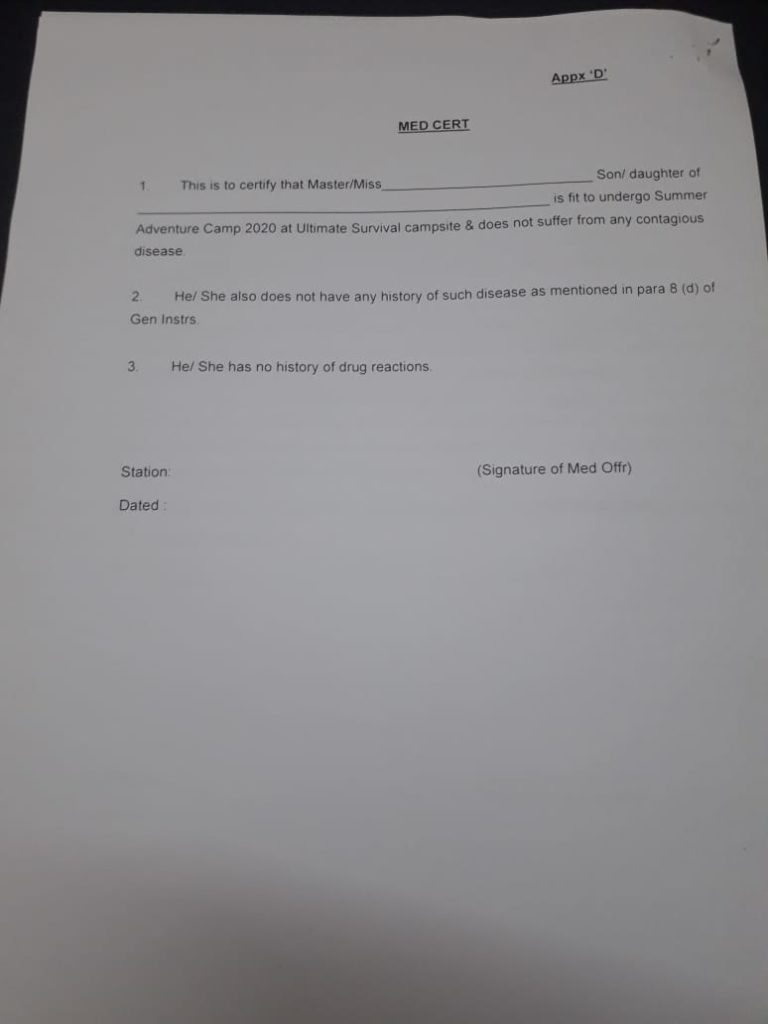 Note: Rafting for Adults n Children above 14 Yrs
Contact: Maj RC Sharma (Retd) +91 9871824593

Explore Kangra Valley and nearby places:
Visit to Jwalaji Temple, Beas River, a trips to Macleodganj, Barot Valley, Bir, Chamunda Temple or Baijnath may be arranged on paid basis.
Travel options:
Click on the link to check travel option and how to reach
http://ultimatesurvivalcampsite.com/contact/
Contact [email protected] for more info.
Org. by Ultimate Survival Campsite
Email Us